Kaiser Ayreon II
From ShireWiki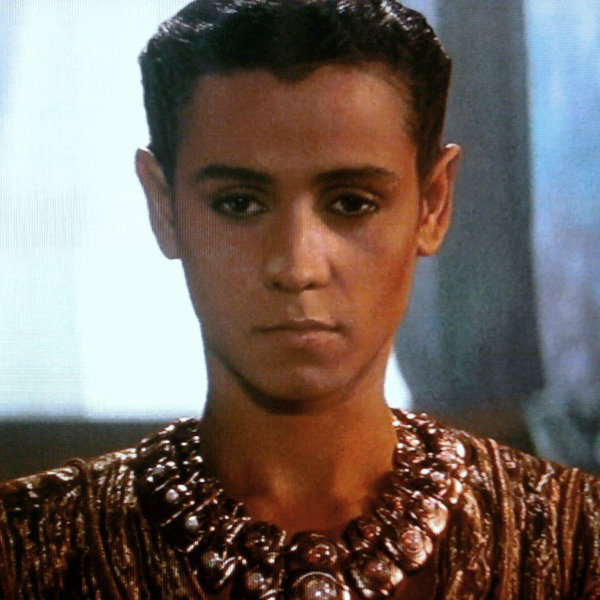 Elijah Danielion Ayreon-Dariolin of Waffel-Paine (Elw: Елиас Даниелион Аериоон-Дариолин Уофел-Пейн, Elias Danielion Aerioon-Dariolin Uofel-Peyn; born in Huyenkula in 1571, died at Wahlstadt in 1598, aged 27), was Kaiser of Shireroth (1588–1589) as Kaiser Ayreon II, and Prince of Elwynn (1590–1592, 1592–1597) and of Wahlstadt (1595–1597).
Background and childhood
Elijah belonged for the purposes of Elwynnese and Shirerithian genealogy to the Line of Ayreon-Kalirion. He is the son of Daniel Kalirion (1542-1586) and Sara Rikjudottar Isamabanzins of Hurmu (1547-1571). He had one sister, Esther (1565-1618).
Elijah was born in Hurmu when his father was prince there, two years before Hurmu and Elwynn would join each other in a union. His mother, Sara, died while giving birth to him. Elijah was brought up the first nine years of his life in Hurmu. His mother's uncle, Eirik, was on a business trip to Shireroth and Elijah had asked to join him. They visited Shirekeep and then ventured to Goldshire and Wintergleam] on a holiday in 1585. The plan was that they would then go to Free Elwynn and meet Daniel there. But Eirik was killed (no one knows by whom) and Elijah was put in care by friends of Daniel. East Elwynnese authorities had refused to hand Elijah over to Daniel's care. Less than a year later, Daniel was assassinated in Cape Farewell.
Elijah became officially a ward of the feudal Duchy. He was transferred to a quiet household, in the outskirts of Vijayanagara, led by Hyperborean men. He fell in love with a neighbouring boy, Eldore, who was, during this time, Elijah's only consolation.
Due to Hyperborean influence, Elijah was forced to seek the kaisership of Shireroth (probably as a counter-weight to free Elwynn). Instead, another Hyperborean became kaiser (Hasan II) hinting at an internal power-struggle within the "Shining Garden".
When knowledge of this reached Babkhan authorities, in 1587, the Raspur Government flew elite soldiers to Elijah's Hyperborean household. Calling it a "rescue", the Babkhans "accidently" killed everyone in the household (including the neighbour Eldore). The plan was to bring Elijah to Babkha for reeducation, but, in the quirks of fate, he was brought to Cape Farewell. Here, he met Nathan Dariolin, the Prince of Elwynn, befriending him.
Nathan and Elijah became good friends and fell in love with each other. Strangely, Kaiser Hasan II of Shireroth abdicated to Elijah, and Elijah moved -- somewhat reluctantly -- to Shirekeep where he took on the kaisership as Ayreon II.
Kaisership
As kaiser, Elijah tried to liberalize the feudalism and achieve better relations between Shirekeep and Eliria. The "duke" of (east) Elwynn, Balârak Âlaion, was deeply suspicious of the "Eliria-loving kaiser" and took every chance to protest against Elijah.
Elijah and Prince Nathan married each other in the Unorthodox Cathedral in Eliria in 1588, prompting wide-spread protests in feudal Elwynn. The news were warmly welcomed in most other parts of Shireroth. Elijah's husband was named "His Niftiness the Imperial Consort, Nathan of Huyenkula", while the Senate in Eliria reciprocated by electing Elijah a honorary Senator.
In the then-divided city of Tielion Loki (today's Ardashirshahr), Elijah and Nathan built a palace, called the Palace of Union. The southern half of the palace was built in Shireroth and the northern half in Elwynn. The couple's bedroom was exactly on the border.
The reign of Ayreon II saw the acquisition of Safiria as a protectate and the transformation of Greater Lakhesia to the Shirerithian protectorate of Sanilla. He initiated a constitutional committee for determining the futire direction of Shireroth. This probably lay the foundations for the 'Lich Charter' in the reign of Kaiseress Mira Raynora Major.
During a Senate meeting, in which most of the Senate was present (including Elijah), Kaspar Soleimân, the heir to Daniel's estate, took the Senate hostage (with soldiers from his emirati household in Babkha). In the midst of all chaos, Elijah saw his husband brutally murdered by Soleimân's men. Following the liberation of the Senate, Elijah abdicated the Shirerithian throne and defected to free Elwynn where he was elected Prince of Elwynn in 1590.
Leader of Elwynn
Nathan reanimated.
First princeship of Elwynn.
Senator
Second princeship
Cabbage psychosis
Resignation
New elections
Death
Sisera bla bla. Natopian invasion of Wahlstadt, Normark's funeral.
Ancestry
Ancestors of Kaiser Ayreon II
16. Larejân Arsalani
8. Eskender Arsalani
17. Leyla Peymanpoor
4. Rashid Ayreon
18. Paul Raynor of Brookshire
9. Tuuler Kalir
19. Sora Kalir
2. Daniel Kalirion
20. Svend av Humlebaek
10. Torkel of Humlebaek
21. Dorothea von der Esch
5. Gunvør of Humlebæk
22. Matthieu de Nidaros
11. Charlotte de Nidaros
23. Aibreann Mhic Ghiolla Íosa
1. Elijah
24. Joshua Aradoika
12. Ansur Aradoika
25. Lelyonna Vialundo
6. Nembil Kanjuson Isammaður
26. Baldur Helguson Isammaður
13. Kanja Baldsdottir Isammaður
27. Yekaterina Nikiprovetskaya
3. Sara Rikjudottir Isammaður
28. Ketill Atlason Isammaður
14. Eirik Lofnarson Isammaður
29. Lofn Ynjudottir
7. Rikja Vanadisarson Isammaður
30. Saga ur Katlu
15. Vanadis Sagudottir Isammaður
31. Bebur Jadjason Isammaður
Imperial Decrees
Imperial Decrees made by this Kaiser:
Imperial Order 536, Imperial Decree 537, Imperial Decree 538, Imperial Decree 539, Imperial Decree 540, Imperial Decree 541, Imperial Decree 542, Imperial Decree 543, Imperial Decree 544, Imperial Decree 545, Imperial Decree 546, Imperial Decree 547, Imperial Decree 548, Imperial Decree 549, Imperial Decree 550