Tarjei Einhornsson
From ShireWiki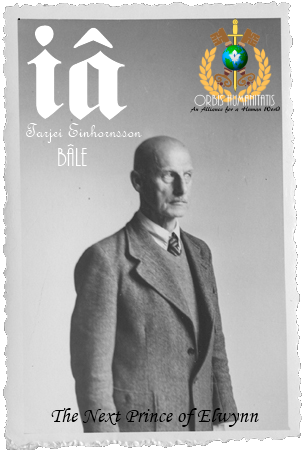 Tarjei Einhornsson
(born 1530, died in 1598) was a former Grand Marshal of
Normark
(1584–1598) as well as the
Thirty-Eighth Ruler
and Seventh Prince of
Elwynn
(1597–1598,
de jure
). Son of King
Johann I Einhorn
. He also held the position of
Steward of Elwynn
. Tarjei Einhornsson is noted for his work on developing the Elywnnese military, and for his role in the crisis following the Elwynnese Princely Election of 1597.
He was married to Ingrid until her death in 1573. They had two children, Amund (1565–1610) and Sigrid (1567– ). While in Elwynn, Tarjei met Mira Mikaelion-Verion (born 1560) in 1590. The two married. A son, Waldemar Tarjeisson, was born in 1590, followed by Thorgils in 1593 and Hans Tarjeisson in 1595.
Trivia
The first Elwynn Class Corvette, to be named for the Rulers of Elwynn, was commissioned as the ZNS Tarjei Einhornsson and assigned to the Kezan Flotilla during the Tarjeida (or festival of repentance for Tarjei's deposition) of the year 1641 AN.