Imperial Shirerithian Air Forces
From ShireWiki
Imperial Shirerithian Air Forces

Active:
2193 ASC - Present
Country:
Shireroth
Allegiance:
Imperial Forces

---

Type:
Air Force
Role
Aerial Warfare
Size:

Personnel:


Bomber Command: 220,900
Fighter Command: 173,958
Strike Command: 38,220


Aircraft:

2,602 bombers
24 EW aircraft
1,626 strike aircraft
180 attack helicopters
180 utility helicopters
120 light attack aircraft
50 airships

Nickname:
None yet

---

Current Commander:
Minister Fjǫrleif Hallbjörnsdóttir
Conflicts and Deployments:
Formation & Structure
Structure of Units
Organisation
Imperial Shirerithian Air Forces Board
Air Support Command
Air Defence Command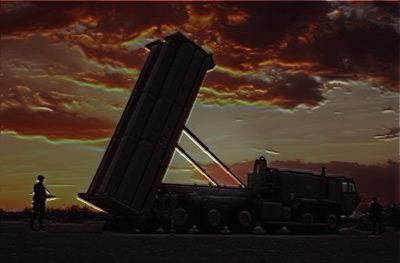 Attempts to establish this command have been perpetually frustrated by the competing ambitions of Fighter Command and the Strategic Defence Initiative. A comprehensive network of so-called Z-Sites, fixed radar installations paired with mobile batteries of Patriot missile launchers had existed during the reign of Kaiser Aurangzeb but had subsequently fallen into disrepair and, in many cases, been abandoned as the feudal Duchies transformed into sovereign Imperial States. The task of reconstructing this network was a complex and laborious one, in which many a legate envied their great professional rivals, the Pergola Regiment of Minarboria, whose government's own no-less bureaucratic labyrinth of committees could be quelled, simply and easily, by a well timed royal tandrum.
Bomber Command
With only 24 of the 108 squadrons of Bomber Command currently operational, the remaining personnel will be utilised as a manpower reserve. With increased funding, beginning in 1647 AN, the effective strength of Bomber Command is expected to expand to 2,592 bombers by 1650 AN.
Fighter Command
Fighter Command had, from its inception, been paralysed by institutional in-fighting with the nascent Air Defence Command. Fighter Command sought to bring the scattered networks of radar sites under its own control. Conversely, the Air Defence Command lobbied hard to have the fast jet interceptors brought under its control to complement the moribund network of mobile SAM launchers that were gradually being restored to service. To counter this, Fighter Command sought to expand its own remit, and relevance, to include close air support by fighter-bombers; it was a move that earned the fury of Strike Command and the scorn of Bomber Command, both of which saw Fighter Command as an upstart and interloper in their respective magisteriums.
All of this impacted adversely on the fleshing out of the Fighter Command structure beyond the theoretical. With increased funding, beginning in 1647, the effective strength of fighter command will gradually grow to 1,512 fighters by 1650 AN. However, in the meantime, the surplus manpower of the Fighter Command will be utilised as a manpower reserve.
Strike Command