Jonas Windsor
From ShireWiki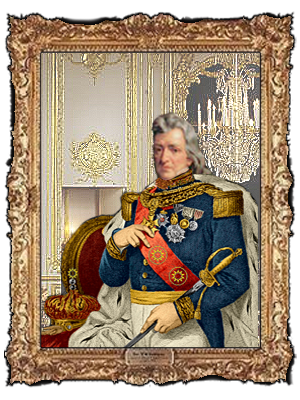 Jonas or Jonas Windsor is a Dutch micronationalist, but active in the Anglophone sector.
Dutch sector
The first nation he joined was the Republic of Brabantia. Later he became citizen, Duke and Prime Minister of the Kingdom of Batavia. When the kingdom collapsed in december 2006, he re-established it as the Second Kingdom of Batavia. In this phase, the kingdom grew and became one of the major Dutch nations by attracting many new micronationalists.
Shireroth
The 20th February of 2007, Jonas was on a diplomatic mission for Batavia. He felt attracted by Shireroth and joined it. It would not take long before he got his first important position: the Praetorship, which he would hold from 2850 ASC until 3430 ASC, making him one of the oldest Praetors (580 ASC years).
Kaisership
Around 3000 ASC, Shireroth was in crisis. All hope to get the nation active again was gone. In a desperated attempt to bring life back to Shireroth, Jonas proclaimed himself (a bit hestitating) Kaiser under the name Mahamantot I (3002 ASC - 3004 ASC). Erik, as Mors V, reacted by coming back to Shireroth and taking the imperial throne. Which eventually ended up in the Great Consolidation. Mahamantot got amnesty and disappeared.
Kildarian Dutch
After getting appointed as Dutch of Kildare, he ruled more then 400 ASC years (3004–3428). This period was marked with a cultural growth and activity in the Duchy of Kildare. Eventually, he gave his function to Andreas the Wise. Without the Praetorship and title of Duke, Jonas became very quiet for a while. In 3729 ASC he was once more appointed to Dutch by Kaiser Aurangzeb. Jonas accepted the appointment but not much later he he had to resign when he became Kaiser Leto III.
Baron of Sermolot
In the hope to get interested again, Jonas proclaimed that he wanted to have 'his' own barony. He choosed three of his Antyan counties around the Antya River and claimed the area to be part of the new Baronial Empire of Sermolot. On this moment, he's still busy with developping the barony.
Offices and Titles