Conglacio
From ShireWiki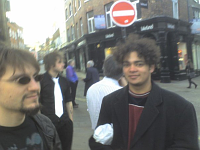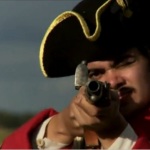 Conglacio, currently under the character of Count Conglacio II Swefhert of Erior, is a Micronationalist from England who has held a number of positions in the many times he has been in Shireroth.
He is memorable for accidentally creating the term Kiaser. David vowed that he would become the "Kiaser" of Shireroth by a certain date. The title was eventually bestowed upon him.
He may be best remembered as the Baron of Lac Glacei and as the Founder of Northworthy.
He took a haitus from the hoppy for about 6 years, returning only to ask about Cedrist lore, but soon stayed to take back Schlangen, which he returned to the old name of Erior. Conglacio also became Davood Shahram in Babkha. Eventually he became the Dutch of Kildare, and passed on this role to an alt character, Ignatia Oforutsedd.
In real life Conglacio is a technician at a local university, but mostly mspends his days in the 18th Century as a reenactor.