Imperial Judex
From ShireWiki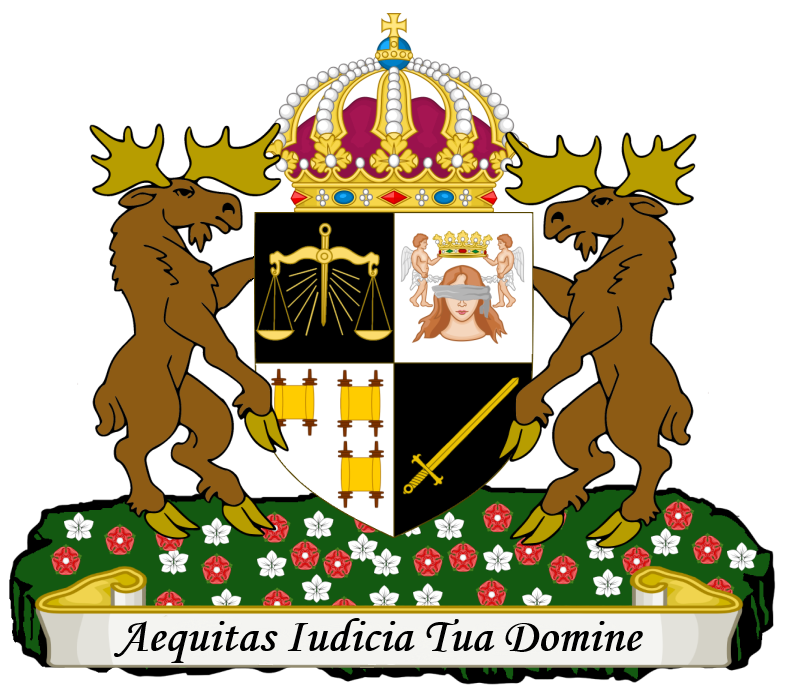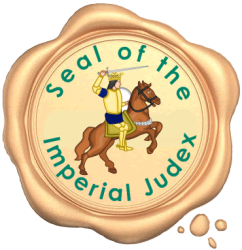 The Imperial Judex of the Republic of Shireroth is the judiciary of the country, and sits at the apex of the Judex System, which also includes the judicial functions of the Imperial States.
While each Imperial State may handle its own judicial affairs, appeals may be made to the Imperial Judex. For issues arising involving multiple states, a conflict between an Imperial State or Imperial States and the Imperial Government, or for cases on the Imperial level, the Imperial Judex is the court of first instance.
Additionally, the Arbiter of the Imperial Judex has power to review the constitutionality of legislation, as well as declare unconstitutional laws null and void. Before the appointment of Hypatia Agnesi, the position of "Arbiter" was referred to as "Provost". Today the Arbiter may appoint assistants also called Provost.
Cases of the Imperial Judex
Elwynn v Imperial Cartographer (IJ-2317-T1-A)
IR v Augustus (IJ-2391-C1-A/IJ-2391-C1-B)
Loki v Hasan I (IJ-3186-O1-A)
Loki v Windsor (IJ-3240-T1-A)
IR v Heimer (IJ-3276-C1-A)
Rahikkala v Landsraad (IJ-3415-T1-A)
Loki v Windsor (2) (IJ-3431-T1-A)
Miller v IR et al (IJ-3938-T1-A)

Cases before the Kaiser
IR v Locke et al (K-982-C1-A/K-982-C1-B)
Arbiters of the Imperial Judex:
Falling into disuse due to the ravages of time, the office was renewed when Loki II restored the Charter. See Imperial Decree 279. The Duke of Brookshire was appointed to the post. Erik Mortis held the office for a long time before finally handing it over to the Assistant Arbiter at the time, Malliki Tosha. After his resignation, Kaiseress Anandja I appointed Bacchus to the position. Bacchus served in the position until 3632 ASC, when Kaiseress Anandja I appointed her second Arbiter, Leo Dine, to the position. He held it until he was appointed Steward under Kaiser Aurangzeb in 3735 ASC, when the position finally returned to Erik Mortis.
1. Ruhan Zarathustra Erudinzadeh, c:a 1494–1513
2. Hypatia Agnesi, 1513–1524
3. Steven Jupiter, 1524–1537
4. Erik Mortis, 1537–1544
5. Malliki Tosha, 1544–1552
6. Bacchus, 1552–1554
7. Leo Dine, 1554–1557
Vacancy, 1557–1558
8. Erik Mortis, 1558–1562
9. Jacobus Loki, 1562–1563
10. Malliki Tosha, 1563–1564
11. Aurangzeb Khan (interim), 1564
12. Daniel Kalirion, 1564–1567
13. Malliki Tosha, 1567
14. CJ Miller, 1567–1574
15. Daniel Kalirion, 1574–1577
16. Andreas the Wise, 1577–1581
Vacancy, 1581–1584
17. CJ Miller, 1584–1586
18. Gilles Melang, 1586–1587
19. Malliki Tosha, 1587–1592
Vacancy, 1592–1594
20. Balârak Âlaion, 1594–1603
21. Vilhelm Benkern, 1603–1615
22. Malliki Nur Pinito, 1615-1624
23. Vilhelm Benkern, 1624–1627
24. Malliki Nur Pinito, 1627–1643
25. Malliki Nakita Nur Pinito, 1643–1649
26. Vilhelm Benkern, 1649–1664
27. Ryker Everstone, 1664–1665
28. Semisa Caprici, 1665–present