Malliki Nakita Nur Pinito
From ShireWiki
Malliki Nakita Nur Pinito
Full Name: Malliki Nakita Nur Pinito
Alias Lord Myn
---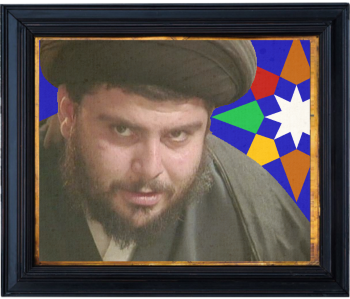 ---
Physical Description
Gender: Male
Species: Human
Race:
Sanillan
Hair Color and Style: Unkempt dark-brown hair concealed by judicial turban. Full beard.
Eye Color: Brown
Skin Color: White
Other: Manifests latent Babkhi characteristics... particularly notable scowl.
---
Biographical Information
Father:
Malliki Nur Pinito
Mother: Leli Nakita
Date of Birth: 1597
Place of Birth: Highpass, Sanilla Free State
Date of Death: 1653
Place of Death: Dolorous, Brookshire, Shireroth
Current Residence(s):
Shirekeep
Nationality at Birth:
Shirerithian
Current Allegiance(s): The Charter, Shireroth
Occupation: Professor of Constitutional Law
Malliki Nakita Nur Pinito, Viscount Myn, born 1597 in Sanilla to father Malliki Nur Pinito and mother Leli Nakita, died (execution) in Dolorous, Brookshire, in 1653. Holds a doctorate and is a professor in constitutional law at John Metzler III University in Shirekeep. Arbiter of the Imperial Judex from 1643, succeeding his father who resigned that year, until 1649 upon his resignation in order to focus more on academia. His academic stint was cut short when, in the middle of the year 1649, he was appointed President of the State of Talenore. Exiled from Talenore due to Mahmood Sadri's revolution on the island in 1652. Appointed Imperial Minister of the Interior in 1651, relieved in early 1653. While still, in Shireroth's view, the de jure president of Talenore, Nur Pinito was unable to perform the tasks involved with his office. He was arrested in mid-1653 with the charge for sedition and treason for having failed to submit statistical data of Talenore to the Imperial Government. In the trial, he was found guilty for also having abandoned his post, and he was subsequently executed.