Yardistani Annexation Corps
From ShireWiki
Yardistani Annexation Corps, often simply abbreviated as (YAC), (Yardistani: Korpo dAnexâtrsa dIardista ['kor.po dɑ.nɛk'sɑ.tɻ.ʂa djar'di.sta], abbreviated KAI) is one of Yardistan and Shireroth's oldest and most feared institutions.
This page is now the property of the Yardistani Annexation Corps! "We've got what it takes to take what you've got!" (Yardistani: "Jesa habe Ljo kju Ljo toka par tokajj Ljo kju De habe!") "If it's not nailed down, it's ours; if we can pry it loose, it wasn't really nailed down."
---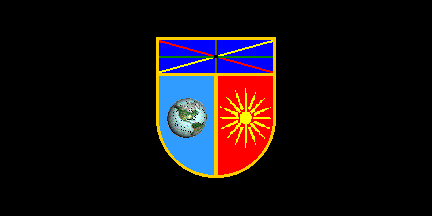 The following is from www.shireroth.org/yac.html: The Yardistani Annexation Corps, or, as it likes to be called, YAC, is one of Shireroth's oldest and most instantly recognizable institutions. Founded as a group of people going around pilfering chairs in 2001, it soon expanded into an unstoppable behemoth of "creative acquiring", based on the simple (and easily observable in the sphere of international politics) idea that, once you annex something, it's yours.A partial list of Y.A.C.'s current possessions can be found here. If you believe that any of these are in error, or you would like an annexation to be retracted, take some advice from someone who's been there and don't waste your time.
One of the Y.A.C.'s newer activities is putting helpful stickers on things to let people know that they have been annexed. If you have come to this site because of one of these stickers, then congratulations, you are now the proud caretaker of a Y.A.C.-owned item. By a lucky coincidence, this also tends to be an excellent way to recruit people to Shireroth, so be sure to check out our main site now that this little mystery has been cleared up.
The Y.A.C.'s unofficial motto, according to some, is "Habemus qui rapit rapere quem habes", which means "We've got what it takes to take what you've got."
Annexations
The following is the incomplete list of YAC holdings. 4:58 am.
The start of the list
"FOREVER!"
"Good"
"Knickerbocker"
"Kumquat"
"­âchibishappu michi
" "Americia"
"Annex"
"Annexation"
"Apocalypse Now"
"Geheime"
"K'nigit!"
"Mellowood"
"Mondesia"
"Sans"
1 "Saturday Night Fever" OST record
1 15-year-old computer
1 Assassinite
1 Babkhan Camel
1 box of "incence"
1 box of Altoids
1 box of cookies
1 broom
1 car
1 cd player
1 chicken coop
1 Chipmunk
1 Coca-Cola t-shirt
1 copy of Shakespeare's "Julius Cæsar"
1 coup
1 crate of oranges
1 Crouching Tiger
1 FIOJ Military
1 fire extinguisher
1 funnel
1 Golden statue of somethng or other
1 government building
1 Hyperborean Poster
1 jeep
1 Lukedu's lil sister
1 marmoset
1 Matt Duetch(sp)
1 no-parking sign
1 Phone
1 picture frame
1 pineapple
1 plastic Jesus
1 Psychology Book
1 Sack of Potatoes
1 sarcastic parrot
1 secret military plans
1 set, stone tablets of Julian calendar for past 2000 years (smashed)
1 size 9 shoe
1 Spam Cannon
1 Square mile of Arizona
1 stapler
1 table
1 Talking Cactus
1 tank
1 tapfer
1 Toaster
1 tv
1 Video CD
1 water cooler
1 Windows 98 CD-ROM
1/3 of Bill's left kidney
10 pens
12 boxes of paperclips
12 cans of rootbeer
12 pens
15 pencils
17 Crayons
17 Sheep
2 car batteries
2 cups of flour
2 empty snapple bottles
2 fallen angels
2 Hidden Dragons
2 Iron Monkeys
2 Kevin Horsts
2 Parakeets
2 slices of Lemon
2 squirrels
2 things of yeast
23 chairs
3 coconuts
3 mutilated bodies
3 square meters of downtown San Francisco
3 waffles
3 Wolves in Sheep's Clothing
4 Babkhan Camels for use while in babkha
4 chairs
4 hubcaps
4 tables
4 threads in Treesia
4 trolls
43 bottles
5 benches
5 Human Suits
5 inches of land in Stephen's backyard
5 litres of liquid magma
50 3X5 index cards
513 Herrings
5th Part of 8th point of Tymarian Constitution
6 pigeons
6 turkeys
6000 cans of Herring Food
7 watercoolers
9 rolls of tape

A
A few desks
a gaggle of giggling goof-balls
a lake
Agreement btw Jaris & Interland
Air conditioner in WV's PRH office
Al Capone's Hat
Alameda
Alcoholic Beverages in 70 mile radius of Babkhan OT
Alexandros' EZ-board
All Bansai in Japan
All of Austi Scot's Patents, past present and future
All of the Pineapples in the people's republic of Hell.
All of Treesia's weird stuff
All shrubberies in England
All the doorknobs in Hyperborea
All the Garbage cans at Archbishop Mitty High School
All the over-priced chiken at Mitty HS
all vodka in CCCP
Amity
Anarchy
Another Sarcastic Parrot
Anti-annexation
Antibacterial Soap
Apollo Atlas
Apollo Economics Forum
Apple Computers
Ari's beard
Ari's good grammer
Ashes of S. Mondesian Capital building
Atalantic Ocean
Austi Scott
Austi's stupidity

B
Babhakan Army
Babkhan Buckets of Rain Water
Babkhan Opinions
Beeb's Mob
Bellevue Mafia
Bellevue's Sanity
Ben Schumers Jewishness
Ben's guitar
Benacia
Benkern's right to join #micronations
Bills little brother
Bill's Post Picture.
Bite out of crime
black
Black Roses
Both of the IRS
Bryan Moriarty's Catholicness
Buddha

C
Caitlin Hawkins
Caitlin's Backpack
Caitlin's Shoes
Campus Ministry
Canadia
Carbonic Acid
Cars in S. Mondesia
Chinese Irish Pubs
Chocolate Covered Salami
Clouds
Commonwealth of Bencia
Comrade Redstorm PIC
Copy of the Apollo Celebration chat
Cryllic Alphabet
Current Members of the HoN
Curse of Feanor
Czechoslovakia

D
Dampness
Dana's water bottle
Danny Wiseman's Dad's Garage
Danny Wiseman's Dancestylings
Defective Balrog
Digits "1" and "0"
Dionysus. Temple of
Donna's Left Hand
Donna's Softness
Dstryer's backyard
Dstryker's Basement

E
EBay
Elves
Erica
Erik's deleted law suit
Erik's Depression
Erik's Fish
Erik's personal site
Erik's Toothache
Erik's Virginity
Erik's wet piano wire dipped in acid
Eriks missing pants
Ezboard banners
Fath Ali Nouradin
Fetus-Draper
Finnish Language
First Micronational Library
Fremont
French Language
French Maids
Freshman Earlyness

G
Garlic Bread
Gary Nagle's Stupidity
Gasoline
George's Funny Noises
Giant Squid's screen-name
Glasgow, Scotland
God and His Burger Joint
Gong Li
goofy looking PRH flag
Greg Doyle's Assholishness
GS' Ego
GS' Little Brother
GS's Admin Powers

H
Half of Austria
Happiness
Hawaii
Heather's Bitchiness
Helter-Skelter
HoP
pub48.ezboard.com/byardistan
Hundland Guild of Mages
Hyperboran Off-topic
Hyperborean Census
Hyperborean Wastelands

I
Ica's Bracelets
Ica's dog
Indirect Cause and Effect
Insane looking Fireball Banner
Irvine, Ca
Isa
Istvanistan National Radio Broadcasting Network
Itself

J
J.A.S.O.
J.A.S.O., Spirit of Shirithian
Jacobus' popcorn
Jalepeños in 200 mile radius of S. Mondesia
Jaris
Jason Rhode's Forehead
Jasonian
Jasonian's blue hair
Jasonians Post picture.
Javascript
Jenica's Boyfriend
Jeremy's poor attempt at an anti-YAC demoralising post
Jesus
Jimi Hedrix guitar that was set on fire
Joe Graham
Joe Whitaberg's Thanksgiving.
Joe Whits Jumpyness
John Jacob Jingleheimer Smith
John Lennon
John Stephan's Glasses
John-Stephan's Backpack
Jordan Decker
Julius Cheng's Coolness
Julius Cheng's Calculus Book

K
Kevin Horst's funniness
Kevin Horst's Shortness
Kevin O'Neil
Knightship of Vembria
Kuralyov's Spring
Kurt Cobain

L
League of Micronations
Legend of Zelda
Legendary Black Beast of 'Aaaauuuugghhh!'
Lenin's Body
Letifer I
Letter "e"
Letters "Q" and "X"
Libby
Lilliput
Locker #2323
Locker #2359
Locke's PRP-esqueness
London
Lord Diga's Signature
Lukedu's little sister
Lyrican Court system
Lyrican Republic's Visitors Forum

M
Magic
Mangos
Mark Rauschmeyer's Queen CD
MarkBuhr's Lucky Pen
MarkBuhr's mouse pad
Mars
MCS' Logout button
Metaphysics
Mikes Thesis Statement
miniature warrior gnomes
Mini-Draper
Mirioth
mMissing 36th issue of the Apollo Fireball
Monarchy
Money in S. Mondesia
Moses
Most of the chairs in what was the FIOJ
Mr. Kiemont's waterbottle
Mr. Mosunic's Lateness
Mr. Sumner's Neck
Mr. Sumner's strange noises
MRR

N
MyNation
neral144
New York Stock Exchange
next topic
Nicholes' Music
Nick
Nick Raglan
Nick's Bike
Nick's site
Nick's brother
Nick's treehouse
Nicole
Noldor
north half of Mt. Everest
Not Kenny
Nouradin's Catapult

O
O keys on any of Bill's computers (so that we have FIJ instead of FIoJ)
One line of the Jasoniad
Opus the Penguin
Orange (the color)
original Yardistan thread in Shireroth.

P
Pamela Anderson's Left Breast
Pants in S. Mondesia
Parents of South Mondesians
Part of GS' backyard.
Patrick Bumb's Land Rover
Peperoni
Peter Little's Soul
Pigvania's Annexing Shields
Pistol, Ardy's Large (less bullets)
Plan B

R
R.E.M. (the Band)
Random Camel
Rantsila
Rantsilastanis
Rantsilastani wiki page Real Food
Red Liberator
Regis Philban
Remnants of the Gazebo (or Gabezo)
Remnants of the unHoly Hard Drive of Yardistan
Republic of Shireroth
rest of Jason Rhode, separate from what has already been annexed
Room 604
Rudy Giulliani
Ruins of abandoned S. Mondesian Building
Rulak's flag

S
S. Mondesia's MCS territory
S. Mondesian "K"orps
SAC
Sailors
Sarhang Ataxerxes
Scott Siskind's Fun
Scott's Friends
Scott's Hair
Senior Hill
Shirekeep
Shireroth Atlas
Shirerothian Dialect
Sisters of Mercy
SMAK
SMAK annexations
Sneha (good indian food :P )
Socialism
Soldering Iron
Some Gangtsers
Some Istvanistani Spam
some pitchforks
Sourness
South Mondesian Females
Space Station Mir
Spangle's ability to ban MCS members
speed of dark
Square root of –16.2
SRAD
Stalin's Evilness
Stephen's long hair
Steph's Neck and Earlobes
Stjepan Aracic
Stjepan's Hamster
Strangebrew
Styrofoam
Sunnyvale, Ca.
Swedish Language
Sweet Nurse
Switzerland

T
Thanksgiving Day
The 400 Wing
The big cheese
The hose
The longest thread ever
The MCS' 44444th post
The second banana
THE stairway to heaven
The tree
The Vatican
The Wall
The Year of 2010
Thomas Hubert
Tim Kilbourn
Tim's Brother's weed
Tim's wooden sword
Tonerman
Treesian Liberation Army!
Tristan Abbey
Tuliban
Turkish Culture.
Tymaria City
Tymarian Constitution
Tymarian Constitutional Committee
Tymarian E-Mail Ballots
Tymarian Flag
Tymarian Library

U
U.S.S.R.
UEC's thanksgiving
UEC's lab, front yard and backyard
Utah

V
Valerie
Venus
VietMinh
Vizier Tahmaseb
Volkswagen Beetle at the bottom of the San Francisco Bay

W
Wall Street
Wall Street Journal
warvoid's stupidity
Whatever Sirithil gave the YAC in hell
Wolfenstein 3d

X
Y
YAC
The Yardistani Annexation Corps (watch that paradox unravel this organisation)
YSAMCDI
Yuriite Citadel
Yuri's Evilness

Z