Joshua Saint Endellion
From ShireWiki
Joshua Saint Endellion
Full Name: Joshua Kerrick Saint Endellion
Alias Lord Katzendorf–Nekomura
---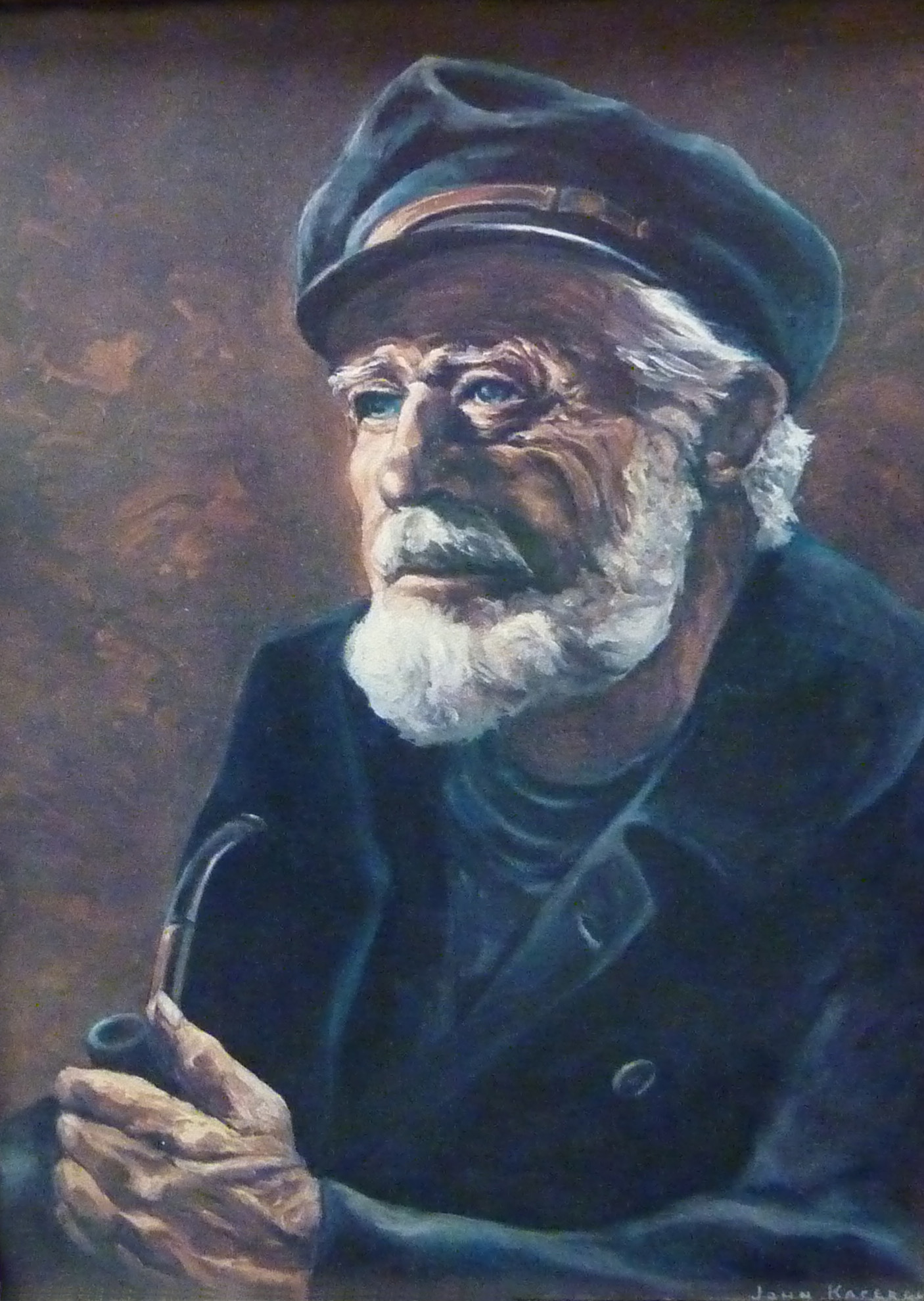 ---
Physical Description
Gender: Male
Species: Human
Race: Natopian
Hair Color and Style: White
Eye Color: Blue
Skin Color: White
---
Biographical Information
Father: Kerrick St Endellion
Mother: Levina Haasenhausen
Date of Birth: 1538
Place of Birth:
Ziegeland
Date of Death: 1656
Place of Death: Asara Eliana
Current Residence(s):
Lindström
Nationality at Birth: Natopian
Current Allegiance(s):
Occupation:
Chancellor
Joshua Kerrick Saint Endellion (1538–1656) is a Natopian sailor, diplomat, lawyer, and eccentric. Chancellor of Natopia from 1651 until his death.
Joshua, or "Jojo" as his family called him, was born in Ziegeland in 1538. He had always been fascinated by the sea, and vowed that he would, like his father, become a sailor. At the age of 15, he joined the merchant fleet. At the age of 19, he realized he could exploit his (then) good looks and sold sexual services to fellow sailors. Through this business, he soon became rich enough to invest in maritime shares.
Seeing that his investments gave good returns, he left the merchant fleet in 1561, and went to university in Lindström to study law. He graduated five years later with a juris doctor degree, specializing in maritime and admiralty law. He established a practice that was reasonably successful for a number of years.
In 1580, he had been awarded the licence to command ships of his own.
He established himself in the Brettish Islands in 1605, where he set up a legal firm, "Governor and Associates of Saint Endellion's Fellowship of Cornwallis". The following year, Brettish lord protector Jack de Montford ennobled Joshua as Lord Saint Endellion of Eldenmoor. Honoured, yet embarrased, by this award, Joshua left the Brettish Islands to join an anarchist commune somewhere in the Green. The commune quickly failed, due to the commune's tendencies to solve any disagreement with homicide. Accordingly, Joshua soon left, though his official excuse was the weather and climate of the area, and returned to the Brettish Islands where he was until 1610 when he finally moved back to Natopia. There, he was appointed to the Grenzy.
Two years later, in 1612, he was appointed Minister of Nation, and was in charge of the civil service of Natopia. Bored with this job, Joshua took a side job in Safiria as advisor to the Empress there. In 1615, the Safirian empress made him Regent during a short period of absence. During this time, Joshua annexed Reiland for Safiria (today's Reira area in Neridia/Istvanistan), and made himself its governor.
On a drunken holiday to Leng, Joshua was recorded as to having bringing Saint Elijah into disrepute. This caused a scandal in Natopia, but Joshua recanted, publically apologized and acknowledged his alcoholism. He promised his constituents that he would never again touch alcohol.
The Natopians responded by taking him off the public view by making him their ambassador to Talenore, a position he held until 1618, when he was appointed Natopian ambassador to Safiria instead. In order to avoid a conflict of interest, he renounced his Safirian citizenship and governorship over Reiland.
In 1622, the Natopian government reshuffled its cabinet. Joshua was made Minister of the Exchequer.
Five years later, Joshua had a relapse in his alcoholism. He decided to take his ship, the Behotherick, to join a pirate fleet, sail to Corcovado and marry his old flame (since more than 50 years ago) Esmeralda de las Caldeñas.
To everyone's surprise, Esmeralda agreed to the proposal in in 1629. Having been an old widow, with 7 children, and 16 grandchildren, Esmeralda gave Joshua a happy retirement. They lived happily together for the next 17 years, when Esmeralda, aged 98 passed away. Joshua, being overburdened by grief, left Corcovado, and returned to his legal practice in Natopia. The renegade prince Adam appointed Joshua as his lawyer in 1647, but Kaiseress Noor convinced Joshua not to continue with that, but instead be Noor's steward and proxy in Natopia. Joshua kept this position until 1649 when he, at the age of 111, asked Noor for permission to retire. AFter some relunctance, Noor granted his request and ennobled him as a gesture of thanks for his loyal services, as "Lord of Katzendorf–Nekomura".
In the chancellor elections in 1651, Joshua reluctantly agreed to stand as Chancellor and he was elected as such. Though old and frail, he worked as hard as he could, however, on new year's eve 1654 in his home outside Asara Eliana, he fainted and entered a coma. Woke up in late 1655, only to die later next year.